Join our Bodymaze Community
Are you tired of all these "fad diets", repetitive boring workout routines, and crazy weight loss pills and machines that just don't work?
Are you sick and tired of feeling like your fitness objectives aren't being met? Do you feel as though you have tried everything yet nothing is working? It's not just you. Trying to choose what is best for you in the fitness business can be stressful since there is so much contradictory information available. Don't lose up though; with our programs, you may feel confident in your personal transformation and get the results you want. Avoid getting sucked into the comparison trap. Start making significant progress now by taking charge of your fitness journey.
CHOOSE YOUR BEST SUITABLE PROGRAM BELOW
WHO AM I TO TELL YOU THIS, AND WHY SHOULD YOU TRUST ME?
Hi, my name is Andreia Brazier and I am a 4x Fitness Model World Champion, loving partner, and mother. Fitness has been my passion since I was 14 years old and in 2012, I decided to pursue my dream of becoming a professional fitness competitor. Through hard work and dedication, I was able to win the competition in 2012, 2013, 2014, and 2015. But my journey didn't end there - I have been able to maintain my results and develop healthy habits for over a decade. Now, at 45 years old, I am still hitting the weights in the morning and enjoying my life with my son. I have helped thousands of women, with a variety of fitness goals, achieve their desired results after years of struggling. I know firsthand the struggles and challenges of reaching your fitness goals, but I also know that with the right guidance and support, it is possible. Trust in my experience and let me help you on your journey to a healthy and fit body.
See what people say about my program
3 different program categories tailored AROUND YOU and YOUR NEEDS ONLY.
My fitness programs are tailored to fit your unique needs and lifestyle. Whether you're a busy beginner or an advanced fitness enthusiast, we have a program for you. Choose from our home-only programs, home/gym packages, or fitness bundles for a comprehensive fitness experience. If you're ready to break free from insecurities, invest in your happiness, and skip the BS for real results, our programs are for you. But if you're content with staying in your comfort zone and following fad diets, they may not be right for you. Get started on your journey to a happier, healthier life today.
Explore the programs
5 FREE bonuses to fast-track your fat loss and start seeing progress in a few weeks
● A FREE ultimate stretching guide
Improve mobility, Feel lighter and prevent injuries while working out."
● Unlimited on-demand chat and email support
"Get support and guidance whenever you need it with my personal assistance."
● A FREE vegetarian version of the menu
"Enjoy healthy, delicious, and budget-friendly vegetarian recipes that meet your standards."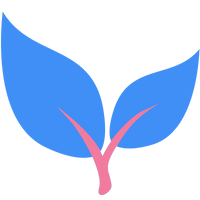 ● One-time payment
"Invest in my programs and get free updates for life."
● FREE modifications to suit your needs
"Customize your training and eating plan to fit your unique lifestyle and dietary needs."
I have lost 8kgs in 4 weeks. I feel amazing. People are wondering what I'm doing because they say I'm starting to look different.
Adaleta
BodyMaze VOL.1 (12 Weeks)
I'm feeling really great. I love this new way of life. I wouldn't go back to my old life at all. I love the food. Workouts are getting tough and help me push myself.
Alison
12 Week Body Weight Program
Although I have not been able to follow her program exactly because I'm recovering from C-section. I noticed a huge difference when I see the progress pics. I feel energized and highly recommend it.
Barbie
BodyMaze VOL.1 (12 Weeks)
Since I started the program I lost 14 pounds. I'm feeling much better and much stronger.
Basma
BodyMaze VOL.1 (12 Weeks)
Due to several autoimmune and major joint spinal medical issues, I work slowly with her program. Even though I have amazing results. I'm 34 and having 3 babies. I have abs now. I no longer have sugar cravings.
Christi
8 Week GYM Program
I'm loving the workouts and I now progress to be able to do all 5 rounds. Since I have menopause my metabolism is slow but I'm loving the results.
Debi
12 Week Body Weight Program
I'm so happy and enjoying the meals which are very easy to make. In the first week, I lost 2.5kgs and what I lost in body fat, I gained in muscle.
Jodie
BodyMaze VOL.1 (12 Weeks)
Results I saw in the picture are amazing. No matter how much I tried, I never had these results. First time in my life being so fit and toned. I think the meal plan makes a huge difference.
Klaire
BodyMaze VOL.1 (12 Weeks)
I'm feeling so good and happy. I saw the difference since in the first week. I recommend her 100% because it's a combination of good exercises. I can do this in my home and Andreia is always there for my questions.
Maria
BodyMaze VOL.1 (12 Weeks)
Workouts are phenomenal. I noticed my body got stronger in a short time. If you are on the go like me, the meals are easy to make. She has a lot of expertise and knowledge.
Maritri
12 Week Body Weight Program
I have visible results. It is sustainable for me in a long term both with the workouts and nutrition. I'm feeling amazing. I highly recommend those who are considering or looking for a way.
Melinda
BodyMaze VOL.1 (12 Weeks)
I feel the difference in my body. I have more energy and the meal plan is more manageable.
Mica
12 Week Body Weight Program
This is actually a movement. I wouldn't call it an exercise program. If you are ready to dedicate your time and mindset, then get this program and get moving. Because I'm happily surprised.
Sharon
12 Week Body Weight Program
I have lost 11 pounds in just 2 weeks. I'm noticing that my eating habits have been changing. I'm making better food choices, getting strong each and every day.
Ana
12 Week Body Weight Program
I can see major changes in fat loss in my face, hips, and thighs and I actually toned up. I finally found a program that I can stick to. I feel more confident and comfortable in my own skin. This is the best shape I have ever been in my entire life.
Ana Mariel
BodyMaze VOL.1 (12 Weeks)
I love the results. It's challenging and fun at the same time. Recipes are delicious. I would recommend this program to anybody.
Cristal
BodyMaze VOL.1 (12 Weeks)
Andreia motivates me, I love her personality. I follow many trainers on social media but she stood out for me because she is passionate about her work and helping others achieve their goals. I feel flexible and losing weight all over.
Danielle
12 Week Body Weight Program
I'm 40 years old and I lost 7 pounds in 4 weeks. The recipes are really good and workouts push you.
Jenica
12 Week Shred Program
I haven't challenged and feel this type of transition in my body even when I was going to the gym, I feel healthier. Foods are delicious. I'm so thrilled with the results and worked to get up every morning to workout with her.
Kristin
12 Week Body Weight Program
My first week was intense but it's a lot better and a lot more comfortable with it now. Everything in my life is improved when it comes to programs nothing beats Andreia.
Sarah
12 Week Shred Program
I love the options of meals provided in the program rather than having one set of a meal all the time. Feeling great and everybody says I look happier, thinner, and ask what I'm eating.
Kaycee
12 Week Body Weight Program
It's time to make a choice
Are you ready to take control of your happiness and achieve your dream physique? If the answer is yes, then don't wait any longer to invest in yourself and your well-being. Make the decision to transform your life now.
explore the programs